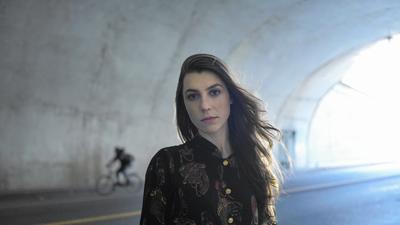 Julia Holter scoring The Passion of Joan of Arc (WORLD PREMIERE)
September 29, 2017: 7:00 PM – 10:00 PM
UnSilent Cinema
UnSilent Cinema: Classic silent films brought to life by contemporary live scores.
In a two-night production, the not-so-silent silver screen is returning to downtown Los Angeles to excite the senses at UnSilent Cinema. The outdoor event will take over downtown Los Angeles's premier shopping and dining destination, FIGat7th, to showcase classic silent films brought to life by contemporary live scores.
Screening on Friday, September 29, The Passion of Joan of Arc (1928, directed by Carl Theodor Dreyer) will be screened with a unique performance by American singer, songwriter and artist Julia Holter. Show opens with a live set by composer and filmmaker Noveller, who recently toured Europe and the US with Iggy Pop.
Opening act by NOVELLER scoring her own short film
DJ Set by Raul Campos of KCRW
More Info On The Event:
http://www.artsbrookfield.com/event/unsilent-cinema-2017/
Julia Holter creates intimate, radiant ballads that convey love, trust, and power in human relationships. Holter's most recent album, Have You In My Wilderness, is a collection of multi-layered and texturally rich songs, featuring an array of electronic and acoustic instruments played by an ensemble of gifted Los Angeles musicians. She is known for her unique sound where her voice lifts over layers of smeared, hazy effects, putting her vocals front and center amidst a backdrop of eclectic mixes.
Julia Holter is the daughter of Darryl Holter, musician and noted archival researcher on Woody Guthrie.