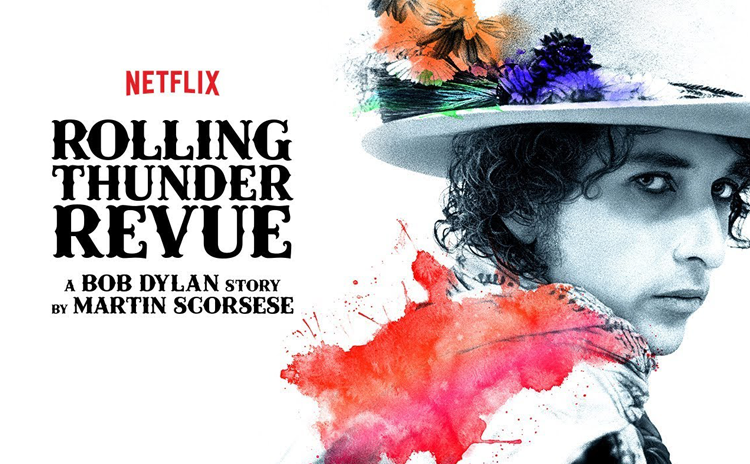 In his new documentary, Martin Scorsese revisits a famous Bob Dylan tour that included Joan Baez and Allen Ginsberg.
Martin Scorsese's belated film on Bob Dylan's "Rolling Thunder Revue" in 1975 is a cinematic gem. We see Dylan joined once again with stunningly beautiful Joan Baez, their duets recreating the magical connection that propelled Dylan to stardom in the 1960s. Joni Mitchell's incredible voice and fine guitar work offers a backstage performance of "Coyote". Allen Ginsberg provides poetry as this rag-tag troupe of post-hippy personalities crisscrosses the Northeast, spreading songs from one of Dylan's best albums, Blood on the Tracks.
Footage from 1975 is juxtaposed with contemporary interviews of Dylan and Baez. Sam Shepard was drafted by Dylan to write the script for a movie that was delayed for four decades. One real surprise for me: seeing Dylan actually driving the bus that carried the Rolling Thunder Revue from city to town.
– DH
Rolling Thunder Revue: A Bob Dylan Story By Martin Scorsese | Trailer | Netflix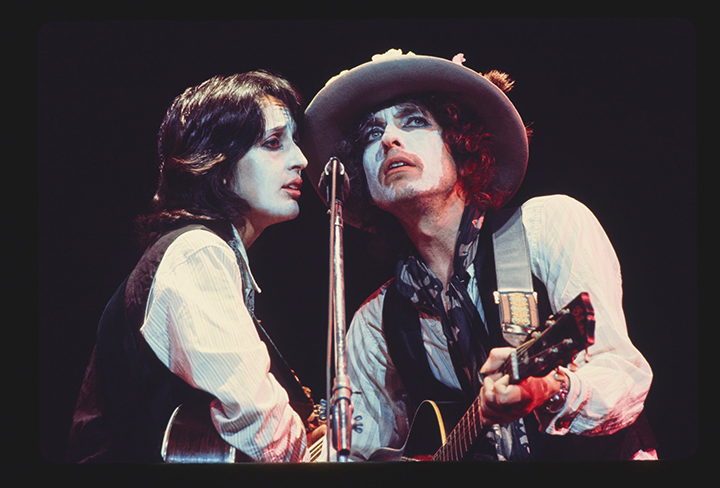 Rolling Thunder Revue | New York Times Review
A lollapalooza of a tour, the Rolling Thunder Revue was divided into two parts across two years and began in 1975, the year after Dylan had returned to touring, headlining with the Band. (The Band's farewell concert, with Dylan as a guest, is immortalized in Scorsese's documentary "The Last Waltz.") The idea for the revue (without the Band), explains the poet Allen Ginsberg while sitting beatifically in a lotus position on a beach — he's called the Oracle of Delphi here — was to "showcase how beautiful" Dylan is through song and whatnot. In another scene, when Baez speaks about Ginsberg's "yearning for Bob," the poet's optimistic take on the tour takes on a melancholic cast.